Re-Elect Judge
Staci Williams
101st District
Court | 2022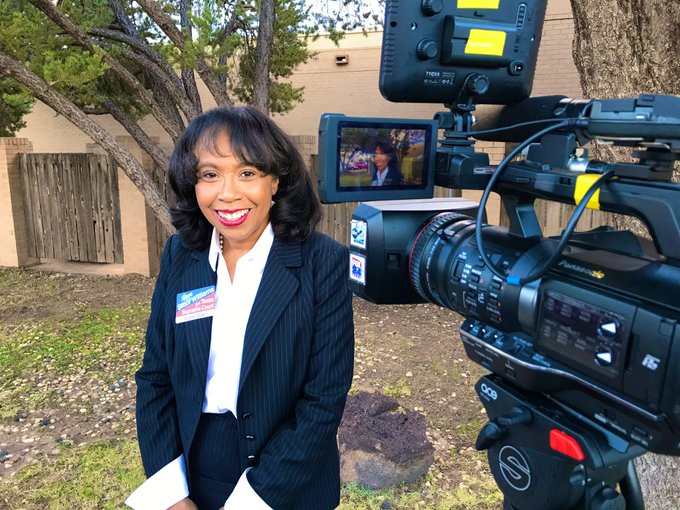 I'm Staci Williams and I want your vote for District Court Judge
Judge Williams has Extensive and Balanced Experience 
Prior to assuming the bench, Judge Williams had over 10 years judicial experience and 27 years of legal experience including:   
Judicial Clerkship in the U.S. Virgin Islands.

 

In-house counsel positions with corporations in the defense, telecommunications, and retail industries.

 

Trial Attorney and Administrative Judge with the Equal Employment Opportunity Commission 

 

Arbitrator for NASD/FINRA, U.S. Postal Service, Dallas Area Rapid Transit "DART", Federal Mediation and Conciliation 

Service  "

FMCS"

, and the  Washington Metropolitan Airport Board

 

Counsel, U.S. Senate Judiciary Committee

 

Municipal Court Judge, City of Dallas

 

Private practice handling employment, commercial, business, personal injury, and criminal matters.

 
 Judge Williams is Committed to the Community 
 In September 2015, Judge Williams created the Citizens' Civil Academy ("CCA") to educate citizens about the civil court system. The CCA explores the types of cases heard in the civil courts and what happens to a case from the time the case is filed until it is disposed of.   
The CCA's goal is to provide citizens with a better understanding not only of the civil court system but also the inner workings of the George L. Allen, Sr. Courts Building. 
The Citizens Civil Academy is free to participants (costs are absorbed by Judge Williams' campaign funds) and offered twice a year, in the spring and fall. The CCA has been held in the following locations throughout Dallas County: 
Fall 2015- George L. Allen

, Sr.

 Courts Building

 

Spring 2016- West Dallas Community Church

 

Fall 2016- Highland Hills Library

 

Spring 2017- Cooper Hotel and Conference Center 

 

Fall 2017- Museum of International Cultures and 

the 

Grauwyler

 Park Branch Library

 

Summer 2018-White Rock Hills Branch Library, J. Erik Johnson Central Library, and the Polk Wisdom Branch Library

 

Spring 2019- Collin County Housing Authority

 

Fall 2019- New Millennium Bible Fellowship and Dallas Masjid's Al Islam's Beacon of Light Community Center

 
Judge Staci Williams Bio
Judge Staci Williams is a two-term Judge of the 101st District Court in Dallas County, Texas. On January 2, 2015, she was initially sworn into office and was re-elected in November 2018. The 101st District Court handles primarily commercial, personal injury, medical malpractice, real estate, oil and gas, and consumer disputes. Judge Williams ensures that the 101st District Court is the "Court of Choice" for all parties, attorneys, and citizens. She is dedicated to improving the judicial process with fairness and efficiency.
Judge Williams has Extensive and Balanced Experience
Prior to assuming the bench, Judge Williams had over 10 years of judicial experience and 27 years of legal experience including: